In honor of November 1, the unofficial start of the Christmas season (don't be hating my festive attitude), I thought it would be fun to reveal five facts about my small town sweet romance, Christmas Catch.
1. Cape Sunset was partially named after a place dear to my heart.
I spent 15 months in graduate school living in Cape Town, South Africa, and subsequently lived in Seattle. The Pacific Northwest has many similarities to South Africa's western shoreline. Both have rocky coasts, moderate maritime climates and best of all–wonderful sunsets. Hence the name, Cape Sunset.
2. My favorite character is not the hero or heroine.
I know this is taboo as a writer. I'm supposed to love my main characters, and I do! But my favorite character is Chris Fortner, the brother of the hero Jack Fortner. I love his humor and attitude towards life and love. Bonus fact–He is named after one of my brothers (but doesn't look like him).
3. Christmas Catch originally had an incredibly different ending…
I won't spoil the ending if you haven't read it yet. But that doesn't mean I can't tell you how Charlee and Jack originally ended up together. In an early version, Charlee goes after Jack in the storm. Her boat capsizes and Jack comes to her rescue. I much prefer how it really ends–plus the old version lacked the wonderful scene at the end, just before their HEA. You know which one I'm talking about.
4.  …and a different beginning.
No matter how much plotting  and writing and editing a writer undergoes, it takes other eyes and perspectives to tell you what works and what doesn't. Christmas Catch started by playing out the tragic event Jack experienced with his fiance. My editor pointed out that no one is sucked into a romance novel that starts out devastatingly depressing. She was right, of course, and I scrapped the beginning. Instead, we meet Charlee, the happiest, cheeriest character you could encounter on the first page.
5. There is much more to Cape Sunset than Christmas Catch.
It was so much fun bringing Cape Sunset to life, that I am not done! There is more to explore in the town, with characters in Christmas Catch and brand new characters. I hope to bring you more charm and sass and sweetness from this fishing village in Oregon. I promise to keep you posted.
In the meantime, catch Cheery Charlee, Jack Fortner, and all the townsfolk of Cape Sunset in Christmas Catch, out now!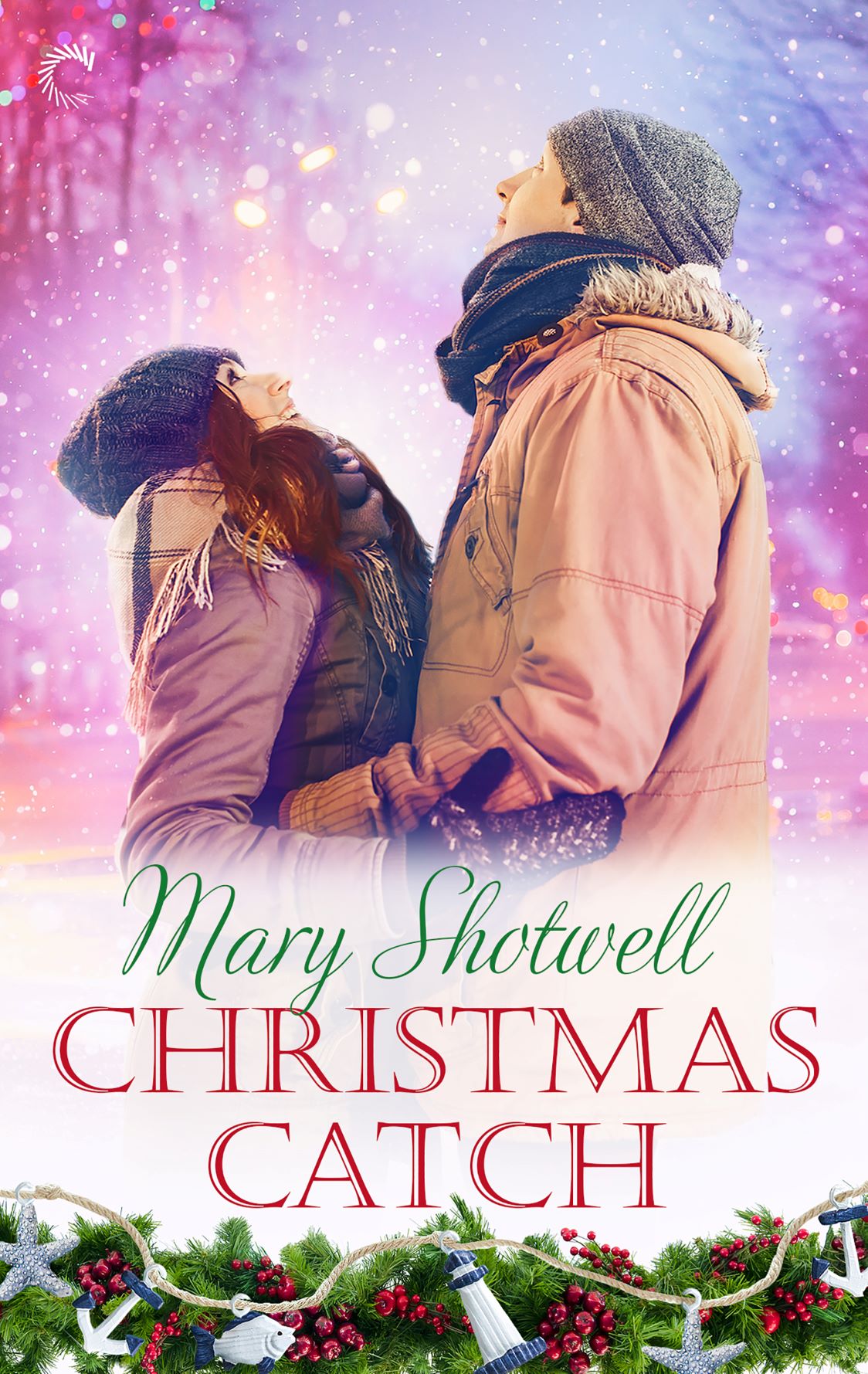 Can an unlikely romance return the magic of Christmas to an entire town?
All podcaster "Cheery Charlee" Ridgeway wants for Christmas is to land her one-millionth follower. But first, she needs a really good story. Amid hundreds of submissions, one stands out: a plea from Cape Sunset, a small fishing village that hasn't celebrated Christmas since Jack Fortner lost his fiancée four years ago.
It's the perfect pitch, but who knew Jack would be such a downright Grinch—or so heart-stoppingly handsome?
Jack's comfortable crab-fisherman routine is shaken when Charlee blows into town with bells on. It's not long before the pretty podcaster is breathing new life into Cape Sunset, captivating everyone—including Jack, who's feeling things for Charlee he once thought he'd never feel again. Not that he shows it.
Despite Jack bah-humbugging her every move, the show must go on. But the closer Charlee gets to Jack, the more growing her audience is the furthest thing from her mind. Thankfully, Jack has a few surprises waiting under the tree…including a love that will last a lifetime.
Category: Contemporary Romance
This book is approximately 70,000 words
One-click with confidence. This title is part of the Carina Press Romance Promise: all the romance you're looking for with an HEA/HFN. It's a promise!