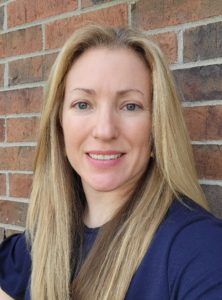 As an avid reader, Mary Shotwell always fantasized about writing a book. Throughout her childhood in northeast Ohio, she wrote poems and short stories as a hobby but ignored the call of writing to pursue a career in science.
After studying dolphin behavior and great white shark populations, she earned her Ph.D. in Biostatistics in Charleston, South Carolina. It was there, during the arduous dissertation process, where she had the idea to write a book. Creative writing served as a natural escape from technical writing, wedding planning, pregnancy, and job hunting.
Mary's debut romance novel Christmas Catch (Carina Press, 2018) is a Golden Leaf Finalist and earned a starred review from Library Journal. She loves incorporating her science and nature background into her fiction. When adulting, she's a wife to husband Matt and mother to three dragons, sometimes referred to as children when nothing is on fire. For more about Mary, see her blog.